As an editor, you can pin important news to the top of the news feed for a specific period of time.
What are pinned news?
Not all news are created equal. Sometimes you publish important information which you want to highlight to your audience for a certain period of time.
When you pin news, it will prominently stay at the top of the news feed for the time specified by you. Other news published during this period will appear below it.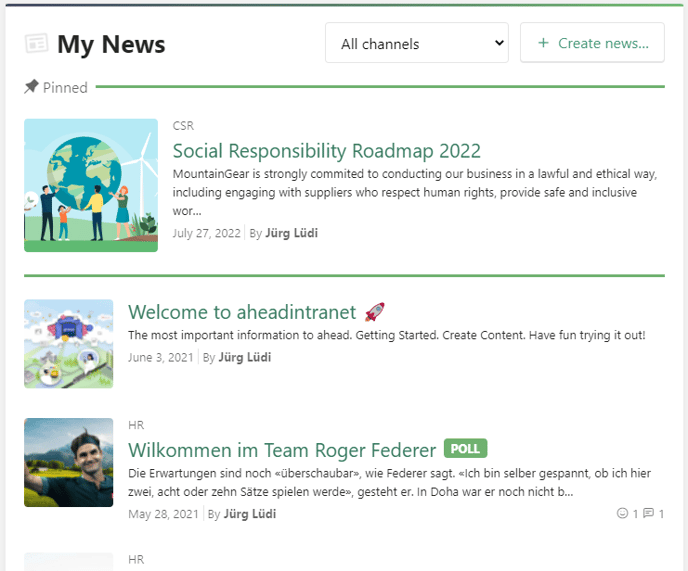 How can I pin news?
Before publishing the news
During the creation of news, you have the option to "pin to top" in the news settings. Choose the time period you want this news to be pinned for.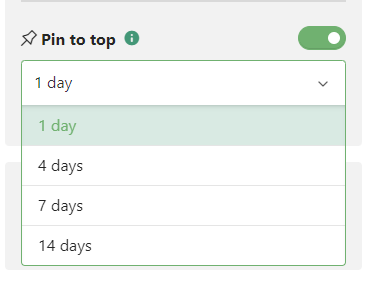 After the news has been published
Once news are published, editors can pin it by clicking on "pin to top" from the news info then selecting the desired duration.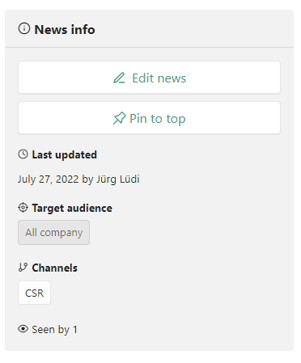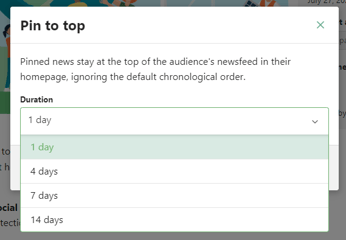 How can I unpin news?
Once the news is pinned, editors can view the duration of the pin, as well as unpin the news.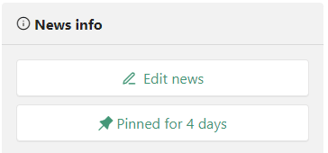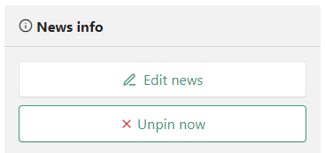 FAQ
Is it possible to grant permission to pin news only to a specific group of editors? Yes, contact us more info at support@aheadintranet.com.
Can I extend the period during which my news are pinned? Yes, you can re-pin news after the pinned period has expired.
Can I only pin one news at the same time? No, you can have more than one news pinned.