The ahead app offers a better mobile experience when you enable push notifications. ahead will send you notifications to keep you posted on your company's latest news.
For Android users
On your phone, open the Settings app.
Tap Apps & notifications to view a list of your installed applications. (Note that it could also be displayed as Apps or Applications)
Find and tap the ahead app
In the app settings page that appears, tap the Notifications category
Next, make sure that the Show notifications setting is turned on. (Note that the label could also read Allow notifications)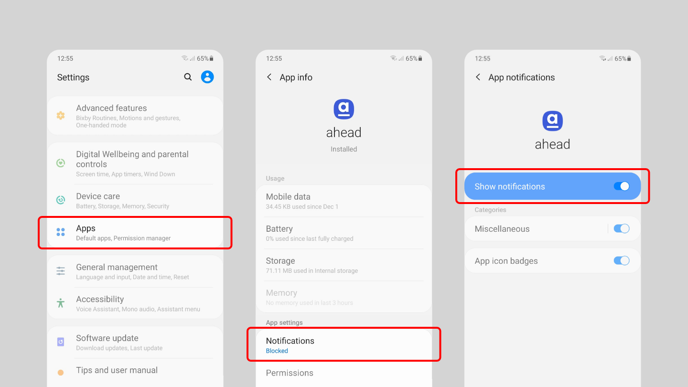 For iOS users
On your iPhone, go to Settings.
Tap Notifications and select the ahead app.
Make sure that Allow Notifications is on.